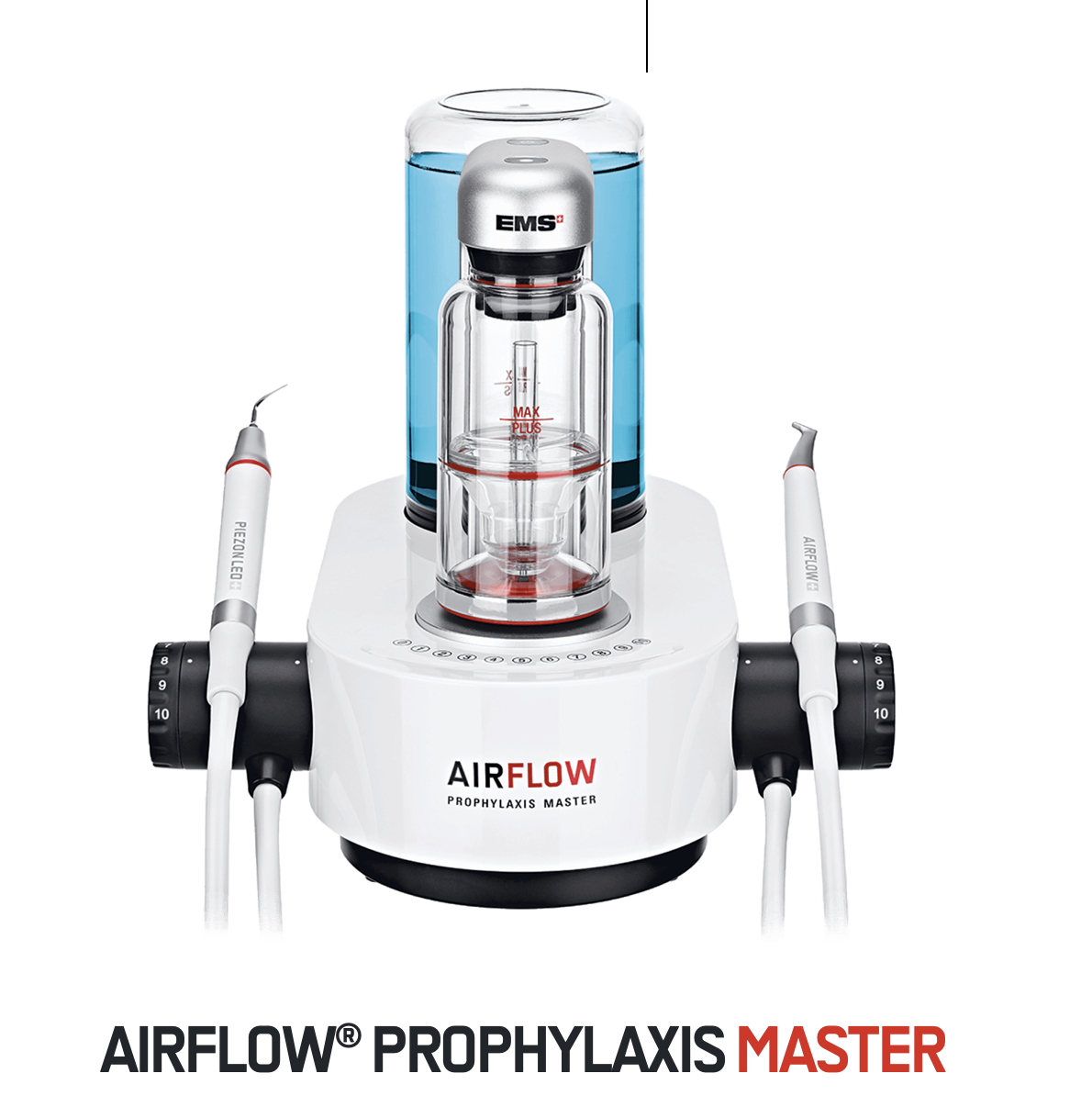 Sabione & Di Bella Dentisti Associati is an excellence and forefront center for GBT protocol. You can say goodbye to the old scaling procedures. Nowadays, with the Prophilaxix and the relevant technique this experience is completely painless and allows you to obtain astonishing results.
The Guided Biofilm Therapy is a completely new way of carrying out what once was called scaling. In our clinic you will find a new patented equipment and a specific technique with revolutionary efficacy that allow to get top cleanliness as well as gum and teeth health in a completely painless way.
The protocol is innovatory, the equipment is exclusive and our hygienists are certified and qualified. You can take care of yourself with this special oral hygiene at the price of 98 euros.
By credit card it is possible to book on line (even on Saturdays) for the official GBT EMS at the facilitated price of 85 euros. It is possible to delay the appointment until 24 hours in advance with no charge. In case of missed appointment without notice, 30 euros will be charged (Sect. PayPal credit card).
Let us guide you to your BEST SMILE